Corporate History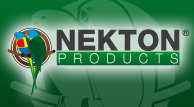 The company Guenter Enderle/NEKTON-Produkte, Germany is a family business that has been in existence since 1967. It began as a pet store especially for avian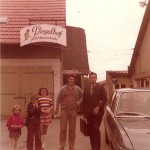 breeders and expanded to an import / export business with authorized quarantine station supplying zoos and pet stores Europe wide with birds in the main and a smaller selection of reptiles, amphibians and mammals in 1969. As pet food supplements and species-oriented avian diets were practically unknown at that time, Guenter Enderle, the Company owner and proprietor and breeder of birds and dogs, began experimenting with his own formulas of vitamins, proteins, minerals and carotenoids, drawing on personal experience and that of other breeders and experts. NEKTON-S and NEKTON-R for birds were the first products on the market under the registered trademark NEKTON, followed by special purpose supplements for birds, reptiles, dogs and cats.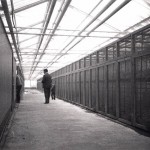 The NEKTON range now covers 23 pet food supplements, two species-oriented avian diets as well as much welcomed insect breeding concentrates, feeders for nectar-feeding birds and an effective disinfectant for pet utensils. All these products have been developed, tested and used on the Company's own animals and imports. Guenter Enderle/NEKTON-Produkte has been a registered and state- controlled manufacturer since 1978. For a number of years now the mixing of the top-grade ingredients into effective and economical formulas in stable powder form has been controlled by especially developed computer programmes and supervised by a nutritional scientist as quality controller.
The Company withdrew from the animal import and export trade in the 1990s and now all work and business is concentrated on the manufacture, sale and marketing of the NEKTON range.
The reputation of the name NEKTON was well established in Europe by the 1980s and spread from there to the U.S.A. where an agent was found in 1982.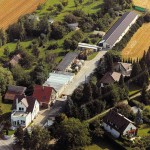 Today the Company has its own sales office in the U.S.A. and exports its products to over 25 countries world wide. NEKTON has its own website under www.nekton.de and advertises its products either direct or through agents in many languages in a variety of international pet magazines. NEKTON products are not only used and appreciated by the private pet owner but also by a large and growing number of well-known and reputed breeders, experts, institutes, bird parks and zoos the world over. Since the beginning of 2010, the company Guenter Enderle/NEKTON-Produkte is being successfully carried on under the name NEKTON-GmbH with Thomas Enderle as head of the company.